RE/MAX Shoreline Presents the Art of Nancy Keenan Barron
PLEASE JOIN US:
Wednesday 1/18/23, 5-7pm in the Shoreline Cafe in downtown Portland for a public reception.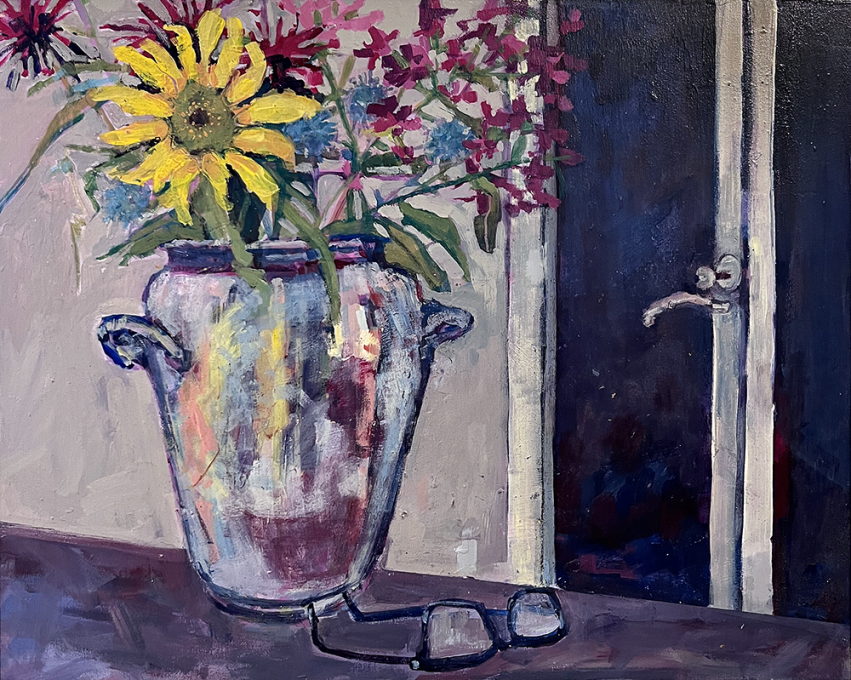 RE/MAX Shoreline is excited to present the artwork of Nancy Keenan Barron at our Shoreline Café in Portland!
A lifelong Maine artist, Nancy was born and raised in Farmingdale, Maine. As early as she can remember, Nancy has been creating. She called it drawing, painting, and playing. It was her go-to activity. Formal training followed, and later, while at the University of Southern Maine, Nancy learned that all the fun she was having for years drawing and painting had its own language. Words like gesture, mood, line, color, contrast and undulation are some of the ideas she worked to develop in her art. Now these are ideas she tries to convey through her work. Nancy currently practices her craft, painting, making mixed media works and assemblage sculptures, at her home studio near the banks of the mighty Kennebec River in historic South Gardiner, Maine.
The works in Nancy's show are paintings of places where she has developed relationships, both with the people that inhabit them, or the landscape itself. Please join us at our opening reception for Nancy's work on January 18th from 5 to 7PM.
This event is sponsored by Osiris Matias Eing of Comparion Insurance Agency.

Thinking about selling?
Have more questions?
Keep Up With Us
We post new content every week!