Portland, ME – Looking for something to do this weekend? RE/MAX Shoreline's very own John Robinson provides some great ideas in this Harvard Magazine article!
John Robinson, our Portland-based commercial broker, is a man of many talents. He earned his BA from Harvard University and his MFA from Brown University. He has written a number of books, including the novels The Sapphire Sea, A Fistful of Diamonds, and the nonfiction book A Concise History of Portland, Maine. In this contribution to Harvard Magazine's most recent issue, John provides a terrific review of all the wonders that wintry Portland has to offer.
CLICK BELOW TO VIEW FULL ARTICLE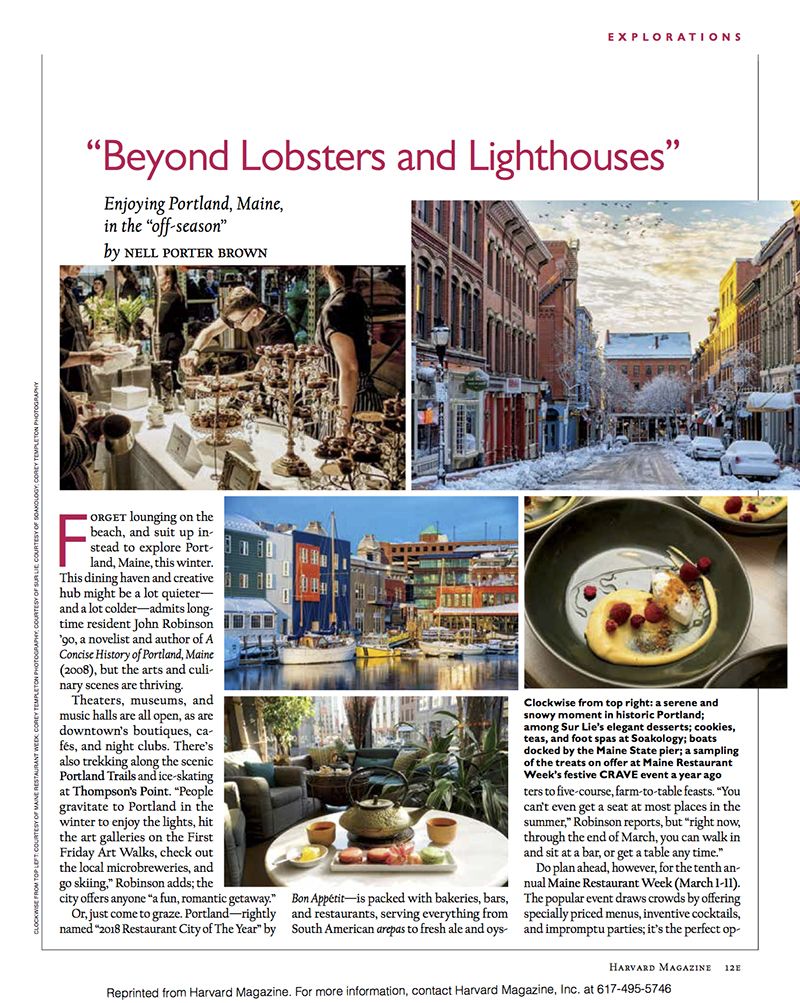 Thinking about selling?
Have more questions?
Keep Up With Us
We post new content every week!