Please join us to celebrate the art of Diane M. Lent, a Maine Home Portrait Artist!
You may visit Diane's exhibit at RE/MAX Shoreline's Café anytime in September and October. Just give us a call to let us know you're coming, and we'll put a pot of coffee on!
Diane brings a refreshing perspective as a Home Portrait Artist. Her work is detailed yet delicate, subtle and inviting. Diane's eye for scale, depth, color and balance capture the warmth and endearing features of every home for which she creates a portrait.
Read on for a detailed list of Diane's achievements! See you soon!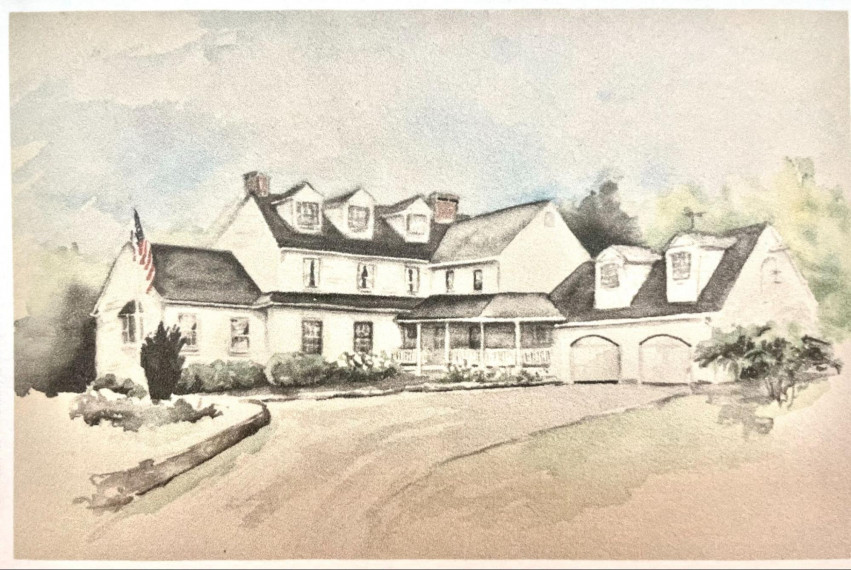 About the artist:
One of only a few Home Portrait Artists in Maine featured in DownEast Magazine Fall Real Estate Issue 2022

Commissioned freelance photography from Maine to New Orleans, 1977 to present

Prints available at Dr. Frank Vineyard in New York's Finger Lakes Region

Prints available at Lisa Marie's Gift Stores in both Portland and Bath, plus a number of inns and stores throughout the area

Work on display in Norway Savings Bank, Kennebunk, ME

Work installed in "The Figure Revealed IV" presentation at USM in 2012

Illustrations for Canon, Christmas and occasion cards, 2011-2014

Designed and created the History of the Industrial Age in Gardner, MA, 2001, permanent installation

Home "portraits" completed for Realtors in Central MA and Southern NH

Illustrations for furniture design

Franklin Pierce College, portraiture of Past Presidents and Alumni in publications and paintings

Work exhibited in a variety of shows in Central MA 1979-1998

Art Director, Turley Publications, 1980-1982

Art director, Sanitoy, Inc., 1982-1984

Founding Member, President of GALA (Gardner Area League of Artists), 2001-2004

Costume Design for theaters in ME, NH and MA, including Seacoast Repertory Theatre and Kennebunk High School

Graduate, 1977 BA from Keene State College, Major in Art, Minor in Theater
Thinking about selling?
Have more questions?
Keep Up With Us
We post new content every week!