Chocolate Cake or Fruit Salad?
Chocolate Cake or Fruit Salad?
"Optimism is normal, but some fortunate people are more optimistic than the rest of us. If you are genetically endowed with an optimistic bias, you hardly need to be told that you are a lucky person - you already feel fortunate." Kahneman
After 15 years driving around Maine showing commercial real estate, and one bizarre year stranded in my house, I have come to acknowledge that how you feel when you enter a building is just as important as the price. A counter-party having a bad day, a broker who is late, or a parking ticket, can kill a deal faster than cockroach scampering under a pair of high heels.
There is a well-known psychological study from the Kahneman and Tversky that goes like this:
"Imagine that you are asked to retain a list of seven digits for a minute or two. You are told that remembering the digits is your top priority. While your attention is focused on the digits, you are offered a choice between two desserts: a sinful chocolate cake and a virtuous fruit salad. The evidence suggests that you would be more likely to select the tempting chocolate cake when your mind is loaded with digits."
This the primary cognitive challenge of commercial real estate -- where financial decision making collides with architecture, location, smell, parking, and convenience. Buildings that smell bad sell for less money, every time, even metal warehouses.
I have worked with many people who went looking for an exposed brick office in the Old Port and ended up with an anodyne cube farm in Scarborough, or vice versa. Faced with time pressure, high-stakes capital allocation, and employee complaints, decision making becomes a series of short cuts. I have closed many deals simply because the Seller had reached the end of their mental rope and took the next offer presented.
When it comes to stressful times (say a nationwide lockdown), it is critical to know that you will reach for the chocolate cake. Make peace with that outcome. The only perfect thing in this world is a molten chocolate lava cake, vanilla ice cream, and a spoon. Everything else is a compromise.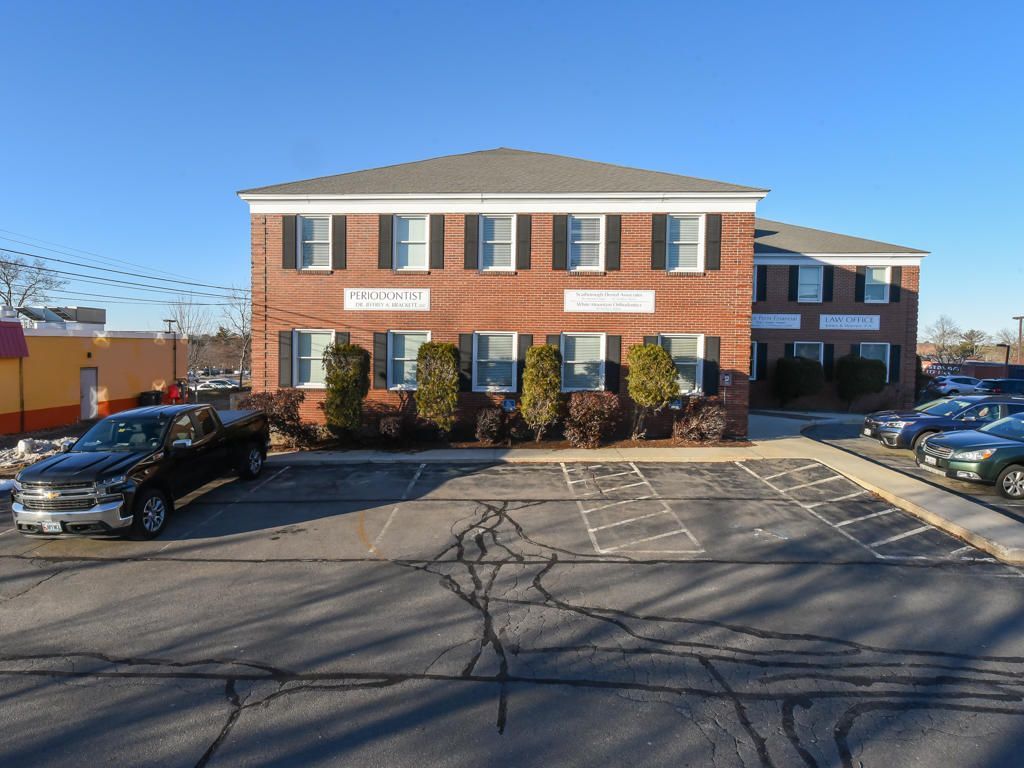 243 US Route 1, Scarborough. Rare Office Condo, Sold for $180 PSF
Thinking about selling?
Have more questions?
Keep Up With Us
We post new content every week!