Join Us For Autumn Art With Sandra Chase Morrissey!
Please join us to celebrate the art of Sandra Chase Morrissey in our Portland office.
Thursday, November 11th | 5 - 7pm
The Common at 88 Middle Street, Portland
Sponsored by Coastal Equipment Corporation
Our office is bright and inviting thanks to Sandra's stunningly vibrant paintings in our cafe space. These paintings will be hung and available for purchase until January.
We are honored to showcase Sandra's talent, especially during this holiday season. Maine is a special place to call home, both seasonally and year-round, and the content of her paintings draws up emotions and themes that viewers are welcome to interpret through their unique experiences and encounters with the natural elements and nautical infrastructure of Maine and the coast.
Read more about Sandra and her artistic practice in her write-up below.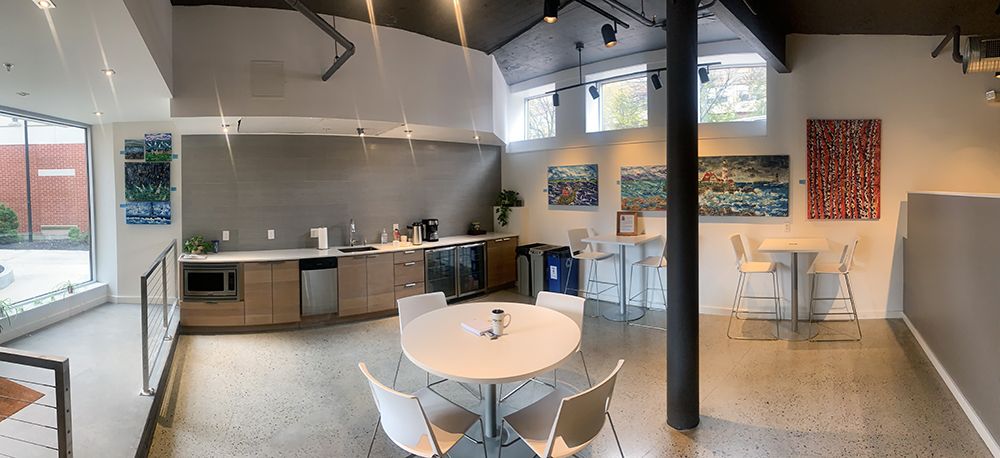 Sandra Chase Morrissey...Living and Painting in Color!
I LOVE to paint! My artwork reflects my love of color combinations and highlights my atypical painting technique, with eye catching acrylics on canvas. In every piece, I want the viewer to experience my artwork and imagine the paint adventure I have created!
In many of my paintings, I cover the canvas using various sizes of brushes and pallet knives, squeeze paint on the canvas, continue painting the scene and finish with a splatter of paint, all while listening and moving to lively music. With every painting, I push myself to explore new color combinations, new subject matter, and most recently new painting styles. My satisfaction with the completion of one painting quickly develops ideas for the next painting or painting series. I am constantly learning and growing in my Art.
I have no formal training, so anything goes! I confidently declared myself an artist in 2013, after becoming unreserved with my painting technique and loved the result. All my paintings truly incorporate my energetic personality and my love for fun. My paintings are happy because I am always smiling when I paint them.
Sandra's studio is located in Falmouth, ME.
[email protected] | 978-387-1810
RE/MAX Shoreline is a locally owned and independently operated real estate agency with three locations in New England, including its headquarters in Portland, Maine, and Portsmouth, New Hampshire, and its RE/MAX Collection luxury office in Falmouth, Maine. RE/MAX Shoreline is transforming the real estate experience, with the local expertise of 80 agents, the global reach of the RE/MAX brand, and philanthropic outreach to northern New England's nonprofits providing community leadership and benefiting those in need. Offering residential, commercial, and vacation property services throughout Maine and New Hampshire, RE/MAX Shoreline is poised for continued growth. Turn your dreams into reality!
Thinking about selling?
Have more questions?
Keep Up With Us
We post new content every week!